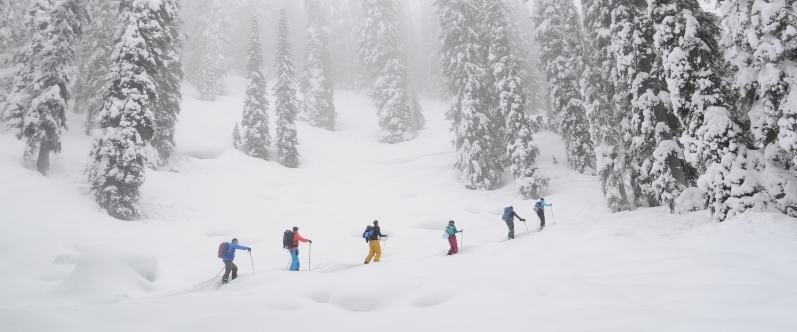 KILLINGTON MOUNTAIN GUIDES
Reservations: killingtonmountainguides@gmail.com
Office Phone: 802-746-8044 Guide Phone: 802-345-5306
Meet our climbing Friends and Pro supporters:
"I spent last Sunday afternoon at Deer Leap climbing with KIllington Mountain Guides. I did some amazing climbs including a lead climb all while learning new skills and safety techniques. I was able to experience and take in a lot in one afternoon with Bob Giolito. It was a great experience that I will definitely be doing again. Bob is knowledgable, encouraging and patient with an emphasis on safety first. Highly recommend KMG."- John Hagen New Hampshire USA
"Many thanks to Bob Giolito of Killington Mountain Guides for all of his help, instruction and guidance this winter in getting my ski mountaineering skills ready for my Greenland trip. Bob is a consummate professional, extremely knowledgeable backcountry expert, the Lord Ruler and High Priest of Mt. Honcho and an all-around great guy. Thanks Bob! "- Peter Hicks Nantucket MA
"Great day of ice climbing, Bob was super interactive, obviously passionate about his sport and super knowledgable and extremely encouraging to a newb on the ice!!! "- Tara Roch, Endurance Society
Had an outstanding time ice climbing this weekend with Bob G. and KMG! Not only did we get a solid day of climbing in, but Bob worked with me to tailor the course to my level of experience and long-term climbing goals. My only regret is that I didn't have more time to tack on a second day. I could not recommend KMG more for anyone looking to broaden and expand their climbing skill set, regardless of experience level. Thanks for a great time out there! - Grant Bickwit- Denver, Co.
"Friday was awesome, easily our best experience on the ropes yet. Thanks again!" - Brandon and Jessica Secl - Niantic Connecticut
Killington Mountain Guides holds licenses and permits to guide in New York State, State Land in Vermont, the USFS Green Mountain National Forest in Vermont, and the USFS White Mountain National Forest in New Hampshire.
Meet our Ski Friends and pro Supporters: