Rock Climbing - Ice Climbing - Skiing & Riding - Wilderness First Aid - Hiking
" On the mountain of truth, you never climb in vain. You either reach a higher step today or you exercise your strength in order to climb higher tomorrow." -Nietzsche
Backcountry First Aid- Specialized Rescue Courses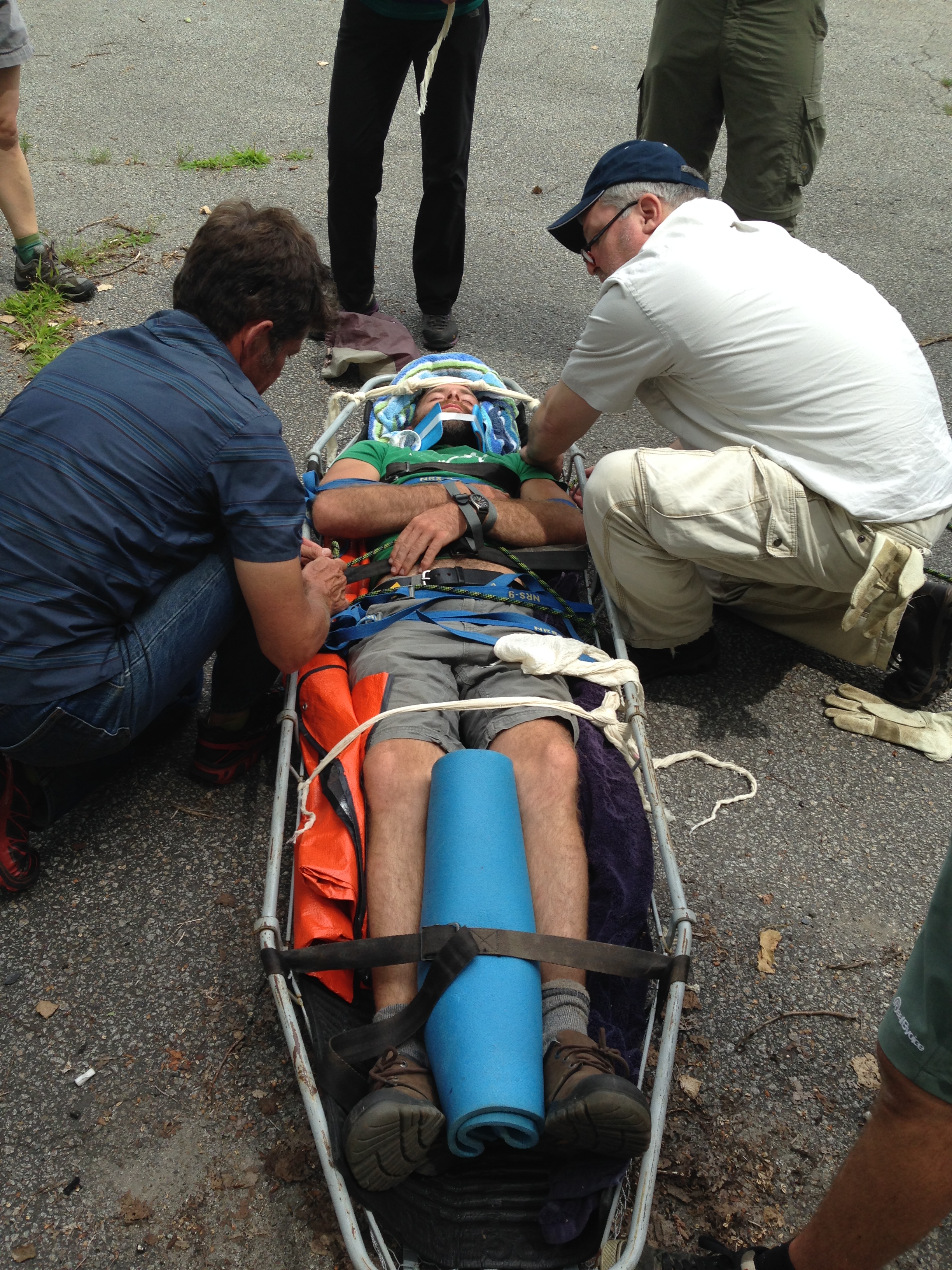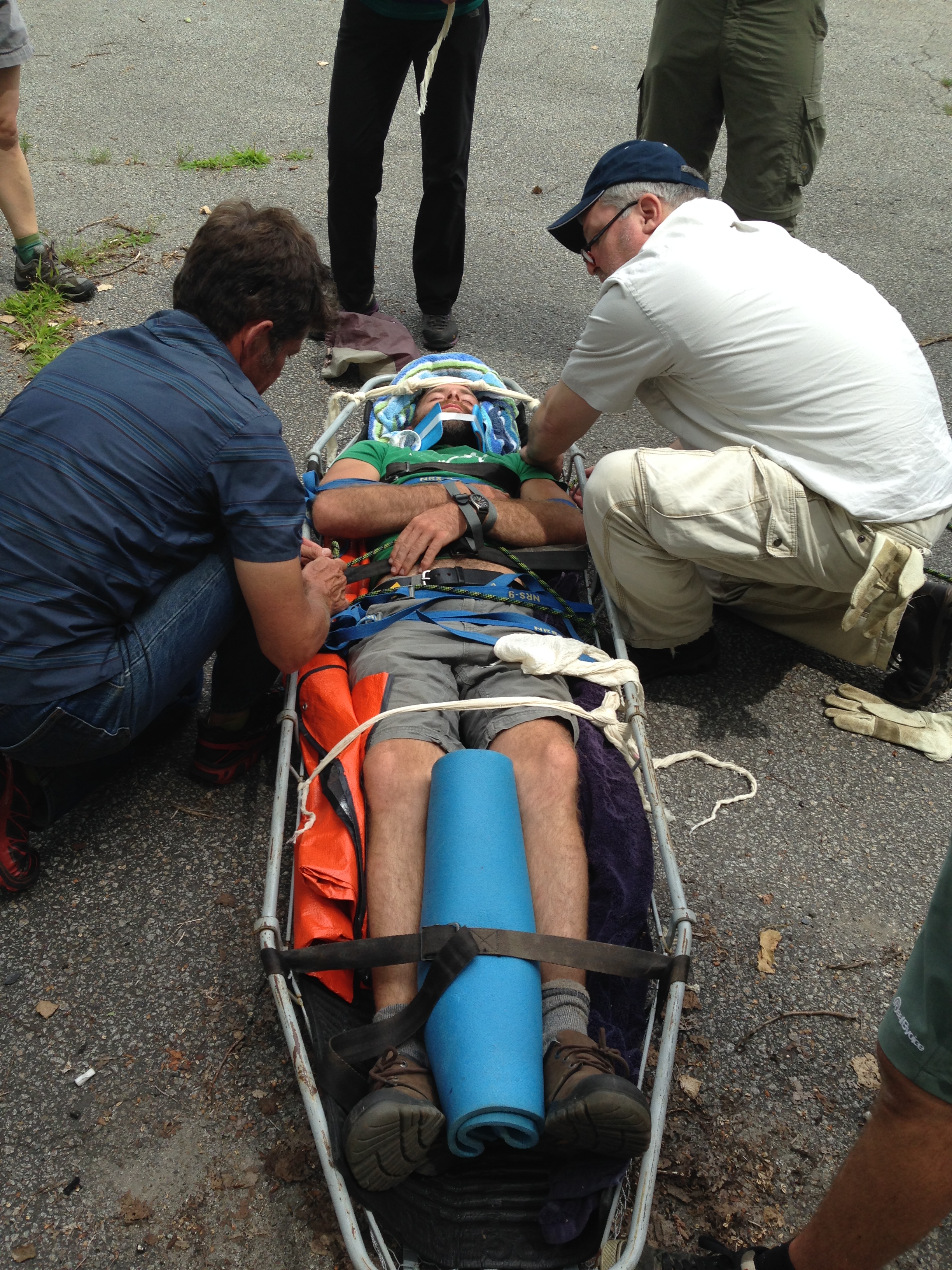 Backcountry First Aid- Specialized Rescue Courses
SPECIALIZED RESCUE AND PUBLIC SAFETY COURSES
Killington Mountain Guides has experience training colleges, ski area employees, and public safety organizations in backcountry rescue and public safety. Our guides most recently trained and provided consultation to the Killington Ski Patrol for the 2018 FIS Woman's World Cup. We can design a rescue and safety plan that meets your organizations technical and tactical needs. Please contact us for more information.
BACK COUNTRY EVACUATION COURSE AND FIRST AID
(Wilderness First Aid Course)
Learn from real professionals who train State and local agencies. Killington Mountain Guides provides wilderness first aid and safety training for those working on remote sites or traveling in wilderness environments. Unlike standard urban-based first aid courses, these programs are specially designed to cover remote medical emergencies that are beyond the reach of Emergency Medical Services or 911. Furthermore, they can be adapted to your specific needs and that of your group. These trainings are offered both in and outdoors to practice intervention techniques during simulations.
This is a practical course designed for individuals working on remote sites or participating in outdoor activities within hours of medical assistance. This course provides participants with an introduction to wilderness first aid, with an emphasis on practical skills, decision making and dealing with environmental conditions. The Wilderness First Aid course may be modified to accommodate other elements of wilderness first aid, outdoor safety or leadership training.
Topics Covered
Patient assessment, shock, wound management, burns, fractures and sprains, environmental injuries, common medical problems, first aid kits, leave no trace, land navigation, emergency communications, how to improvise a temporary shelter, and construct an improvised litter for patient evacuation. This course focuses on less class room time, and more time spent in the environment you will be treating patients in. Be prepared for a full day and night outdoors as this course is more tailored towards a search and rescue. KMG prides its self with delivering this course based on actual search and rescues instructors have been involved in. Physical fitness and enterprising curiosity is all that is required.
Participants will be required to have their own equipment prior to the start of the course. (Food and gear list provided upon registration).
For an extra charge member who are not certified in CPR can receive certification on Sunday. Please call or email for further details 802-746-8044 / killingtonmountainguides@gmail.com
Cost $250.00 Limited to 12 Participants
(More dates available please call for more information)
(Video of Sample Course):
http://blog.denalioutdoor.com/2015/10/02/backcountry-first-aid-evacuation-day-2/
http://mydeathraceadventure.blogspot.com/2015/09/wilderness-search-rescue-training-with_30.html